US Coffee Partnering with Stumptown Coffee
Posted on

January 8, 2019

in Blog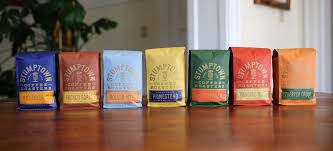 US Coffee's pledge to bring offices the best-tasting office coffee with the widest selection in the coffee industry continues with our new partnership with Stumptown Coffee.
Stumptown's loyal customers will be thrilled to hear US Coffee will now be offering cold brew office coffee and third wave bean coffee to our selection of office coffee for delivery. Stumptown is locally roasted right in New York and all about sustainability, which falls in line with our own Eco-Friendly Mission.
Stumptown buys coffee directly from the people who are making it. They don't think of it as a transaction; it's a partnership. In Stumptown Coffee's cafes, whole bean bags of coffee are on the shelves for no more than 7 days after the coffee has been roasted. For coffee subscriptions and beans sent by mail, Stumptown coffees are roasted to order before getting shipped out.
Freshness is a priority with both US Coffee and Stumptown Coffee, making our partnership a home run. Stumptown jumps through hoops to get green coffee from the farthest reaches of the earth shipped to their roasteries by planes, trucks and even boats.
US Coffee believes you deserve the highest quality coffee on the market. That's why we offer our customers gourmet coffee prepared by local roasters like Stumtown Coffee, known for their fair-trade practices and ethical standards.
Don't hesitate to contact us for a free trial to get Stumptown Coffee and other artisan coffee brands conveniently delivered to your office.