Keep your employees refreshed, hydrated and satisfied with top-of-the-line water systems and coolers.
Did you know that US Coffee also installs water coolers? In fact, we provide water coolers to thousands of offices. It's one of our biggest goals to be a one stop source for all your office needs, from coffee service to water service.  We have a vast selection of both point-of-use water coolers and standard water coolers. Let's team up and find the right water system for your office.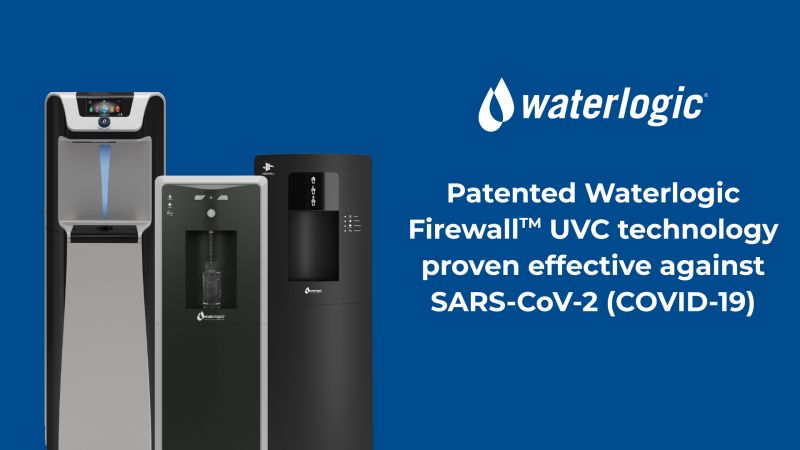 Waterlogic Hands-Free Dispensers

Go touchless to enjoy fresh and safe hydration. Whether you'd like to buy a new water dispenser with a hands-free foot operated pedal or upgrade your current machine, we can help.
Providing unrivalled water purity and hygiene for your workforce when you need it most, our hands-free solutions provide touchless access to clean, great-tasting water to keep you safely hydrated.
Vivreau Water Filtration Systems
---
For more than thirty years Vivreau water systems have led this charge with the most reliable, highest performing and eye-catchingly stylish water dispensing equipment on the market. Vivreau remains the responsible hydration brand of choice for forward-thinking organizations around the world. Vivreau's vision is to create a legacy of innovation and stewardship in the premium water dispenser category. Distilled down to its essence, this vision is all about helping companies make better water choices.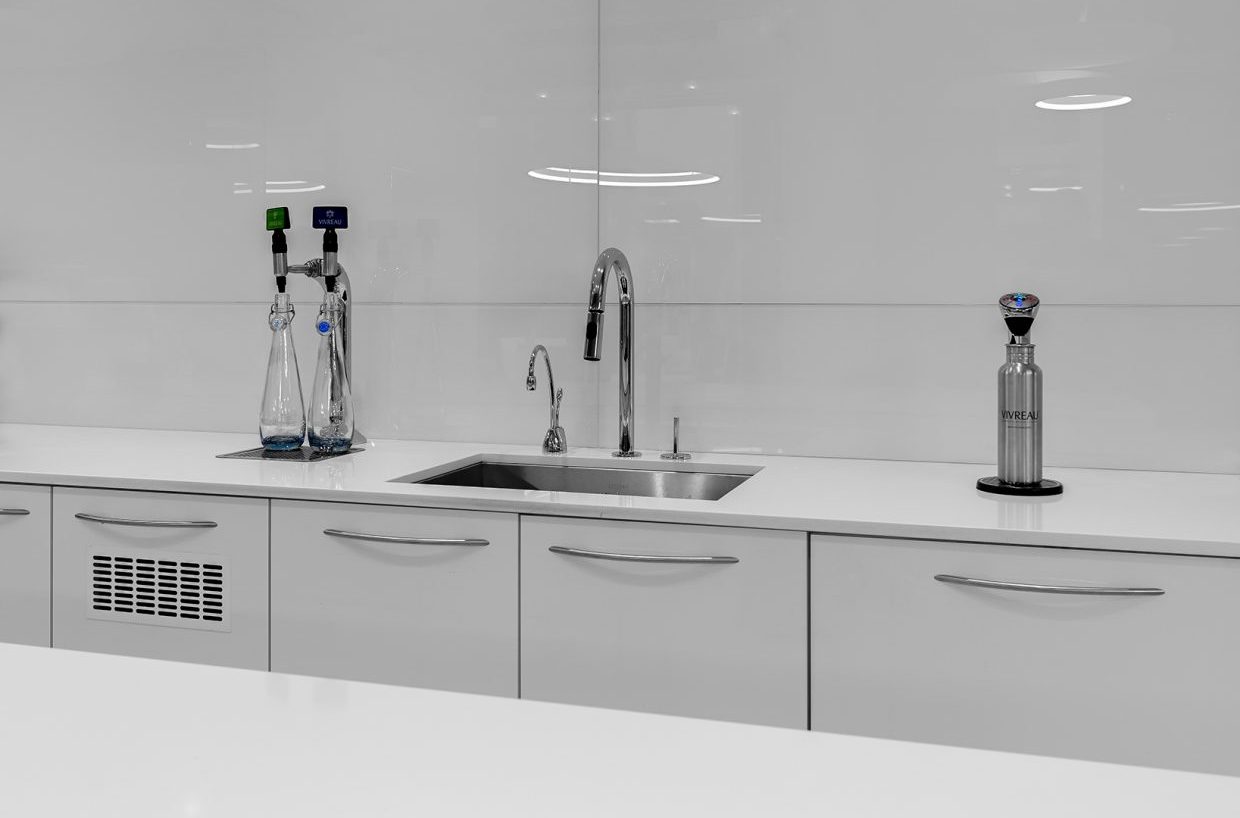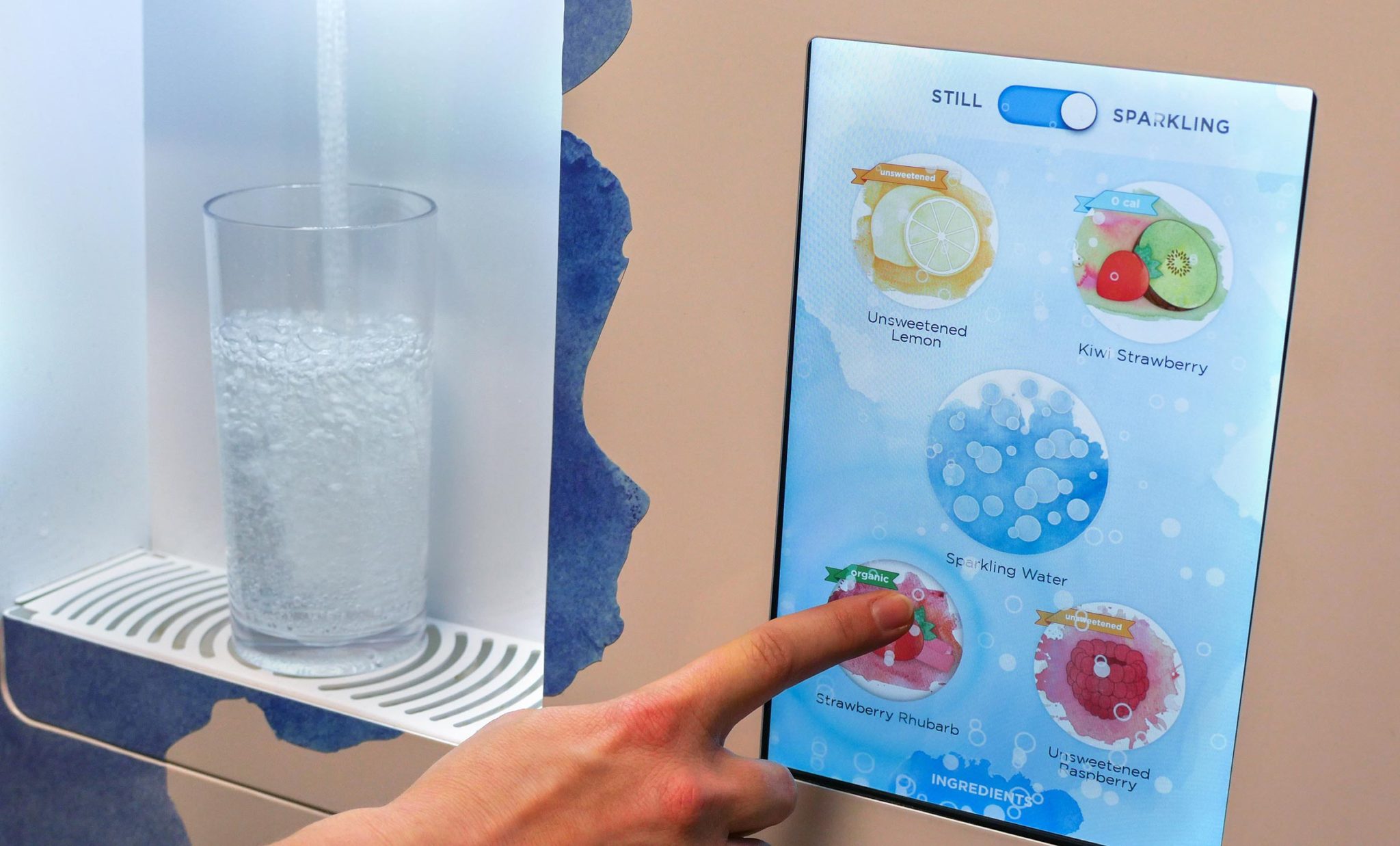 Bevi Smart Water Cooler – Now Available with Touchless Smart Phone Controlled Technology!

---
The Bevi water system is an Internet-connected kiosk machine that dispenses customized drinks using tap water. On a touchscreen interface, you can select still or sparkling water, with a choice of flavors like orange mango, grapefruit, and pomegranate. It's a smart water cooler for the office and a one-stop shop for flavored cold beverages. Mix and match a variety of naturally flavored or organic flavors, or keep it simple with sparkling or plain filtered water. The choice is yours!
Lavit Countertop Water System
---
Lavit is a revolutionary, single serve cold beverage company offering delicious, healthy beverages in recyclable capsules. Lavit turns regular water into pure wonder, crafting healthy, cold, still and sparkling beverages. With just the touch of a button, you can enjoy a deliciously refreshing beverage, still or sparkling made with zero preservatives and 10 calories or less.
LEARN MORE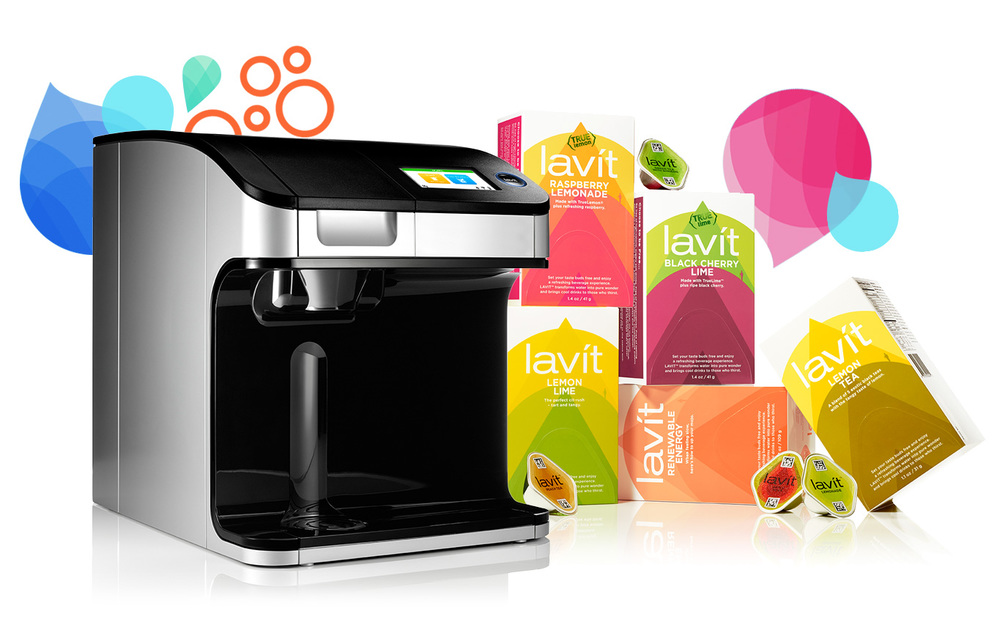 Point-of-Use Water Coolers – Touchless Foot Pedal Dispenser Options Now Available!

---
Unlimited hot & cold fresh, filtered water for one set monthly fee
Advanced commercial grade carbon water filter
UV light purification filtration system
Filter removes 99.99% of water impurities
Our technicians change your water filters on a regular basis
Eliminates need to store & change heavy gallons of bottled water
More cost effective than bottles; saves time, space, and money
Wide variety of counter-top and freestanding models available
Bottled Water Coolers – Touchless Foot Pedal Dispenser Options Now Available!

---
Traditional 5 gallon bottled spring water
Bottled spring water supply direct from our pure mountain source
Patented spill-proof technology; no spillage when loading bottles
Advanced filtration filters to ensure your water is safe & pure
High-quality, filtered drinking water whenever you need it
Standalone units allow you to move and transport coolers
Space-saving design uses minimal floor space
Wide variety of countertop and freestanding models available