Scanomat TopBrewer: The State-of the-Art Solution to the Traditional Bean-to-Cup Coffee Machine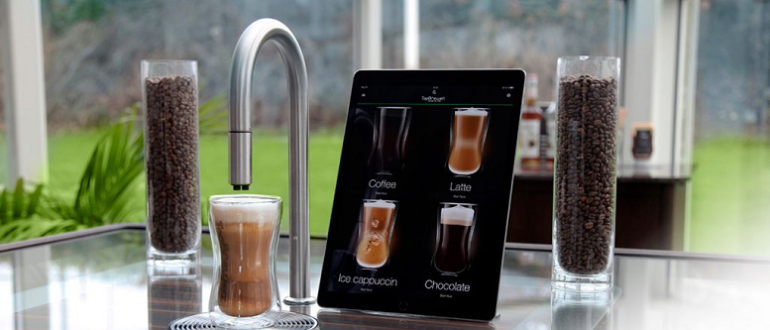 US Coffee is thrilled to announce the TopBrewer as the newest addition to our available Coffee Brewers. Get your mid-day caffeine pick-me-up in style with this state-of-the-art coffee machine that is sure to impress the biggest coffee connoisseur in the office.
Scanomat features a beautiful Danish design with only a sleek swan-neck tap visible on the countertop, fitting elegantly in any environment. The TopBrewer elevates the traditional coffee experience to bring workplaces a totally unique, state-of the-art solution at the cutting-edge of coffee brewing technology.
To brew a variety of drinks with exceptional taste and quality, simply use the TopBrewer app. With a click of a button, you're on your way to Cappuccino, Espresso, Macchiato or any other beverage you're craving. At the start of each day, simply refill the coffee beans and fresh milk and the TopBrewer is ready to go in just 45 seconds.
TopBrewer is both iOS and Android friendly. Using an Apple Watch® or smartphone you can select your favorite specialty coffee beverage by browsing the menu on your phone or device. Hit the QuickBrew button and you have become your own barista!
Scanomat's TopBrewer, featuring customized beverages at the tap of an app, will fit seamlessly into any workplace, hospitality or retail space. Are you interested in the TopBrewer for your office? Contact us today!