US Coffee Takes on For Five Coffee Roasters in Queens
US Coffee Takes on For Five Coffee Roasters in Queens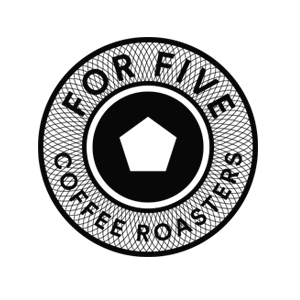 Recently, US Coffee had the chance to tour For Five Coffee Roasters, a micro-roasting facility based in Queens, NY. For Five Coffee was founded in 2011 by a pair of best friends and Queens natives, who take pride in in sourcing, cupping, roasting, importing and distributing coffee, while also supplying equipment and providing tech services.
While there, we got to watch their unique roasting process and tour the facility they're so passionate about. Their objective is to create specialty coffee by New Yorkers for New Yorkers.
US Coffee proudly offers these locally roasted coffee beans to our loyal customers, who then provide quality coffee to their offices. We believe you deserve the highest quality coffee on the market. That's why we offer our customers gourmet coffee prepared by local roasters known for their fair-trade practices and ethical standards, like For Five Coffee Roasters.
Check out more pictures from our tour below!