US Coffee Takes On the 30th Annual HIA-LI Tradeshow
US Coffee Takes On the 30th Annual HIA-LI Tradeshow
US Coffee was one of 375 exhibitors at the HIA-LI Tradeshow on May 31st, which is Long Island's largest B2B trade show and conference. With 4,500 attendees, including 78% decision makers, we had a successful day spreading the word about our Break Room Services, Coffee Brewers, Office Supplies, Vending Services, Water Services and Free Coffee Tastings. The trade show was held in Brentwood, New York, where we put our top-of-the-line products on display for those who stopped by our booth.
"For nearly three decades, the HIA-LI Trade Show and Conference has been the largest business to business event on Long Island designed specifically for Long Island business leaders," says Terri Alessi-Miceli, President of HIA-LI. "This full day event provides programming geared to all executives to help them grow their businesses. Every business on Long Island can benefit from attending, exhibiting or sponsoring the event."
Check out some of our awesome photos from the tradeshow below!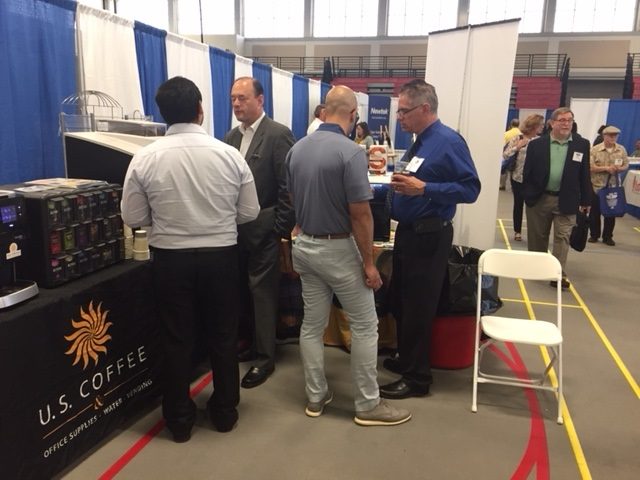 Director of Sales Allan Heller and Regional Sales Manager Merrill Fox chatting with tradeshow exhibitors and showing off the US Coffee booth display.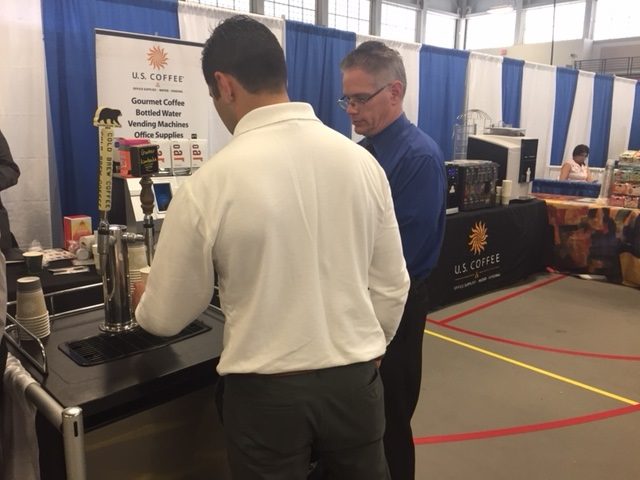 A tradeshow exhibitor and Regional Sales Manager Merrill Fox get their cold brew coffee fix from one of our premium cold brew kegerators.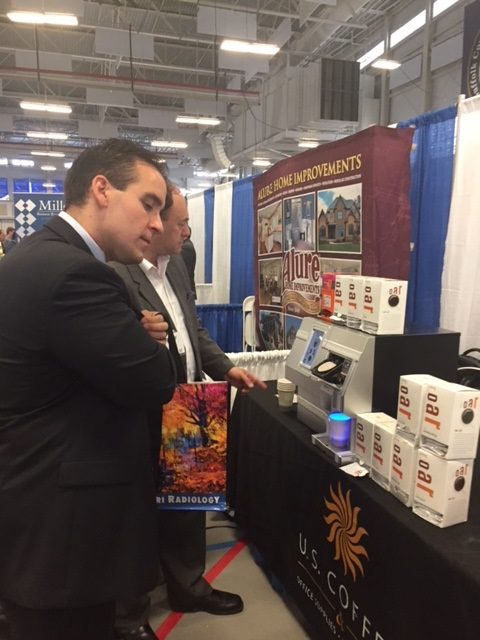 Director of Sales Allan Heller and a tradeshow exhibitor test out our Newco CX-Touch single-serve pod brewer.
For more highlights from the successful HIA-LI 2018 tradeshow, visit the HIA-LI's tradeshow event page.