Turn the coffee your office drinks into a turn-key Corporate Social Responsibility program by supporting the One Cup Coffee project.
Every now and then, something comes along that flips an industry on its head. We're proud to announce that we have partnered with One Cup Coffee to deliver to you office coffee that's not only socially responsible, but also artisan roasted, fairly traded and award winning. The One Cup Project is committed to roasting delicious coffee and delivering a portion of their profit to local and global charities. Every dollar that One Cup Coffee receives from your company's coffee purchases turns into a dollar of impact for social good. Start making a difference in the world, one cup at a time.
Artisan roasted, fairly traded, award winning coffee.
Though One Cup Coffee is fully invested in a More Than Profit business model, they're first and foremost coffee roasters and baristas. They purchase the highest quality, locally sourced beans, often from farmers they have personal relationships with. Their blends and roasts can be purchased in various grinds including whole bean, espresso, drip, french press & cold brew.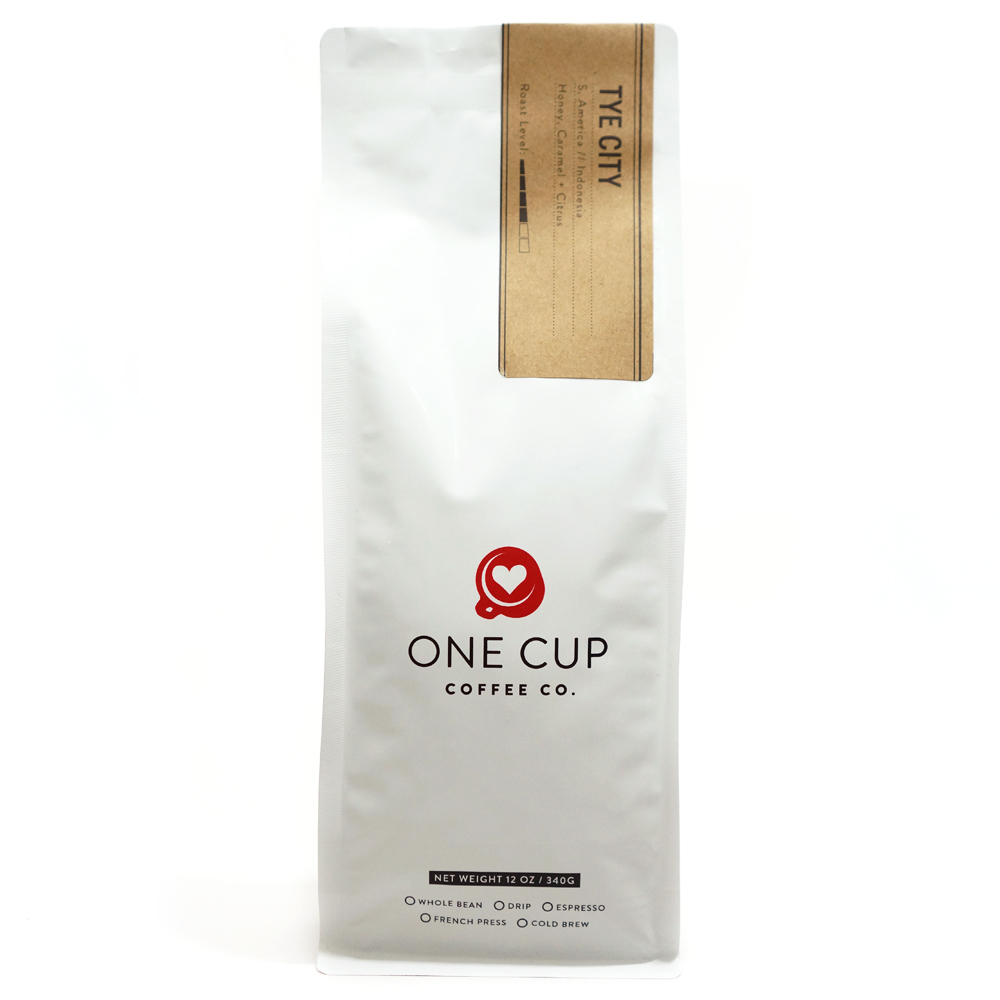 Tye City
An exotic African, South American, and Indonesian blend with hint of fruits while remaining bold and smoky, Full bodied, and velvety on the tongue, rich and spicy aftertaste.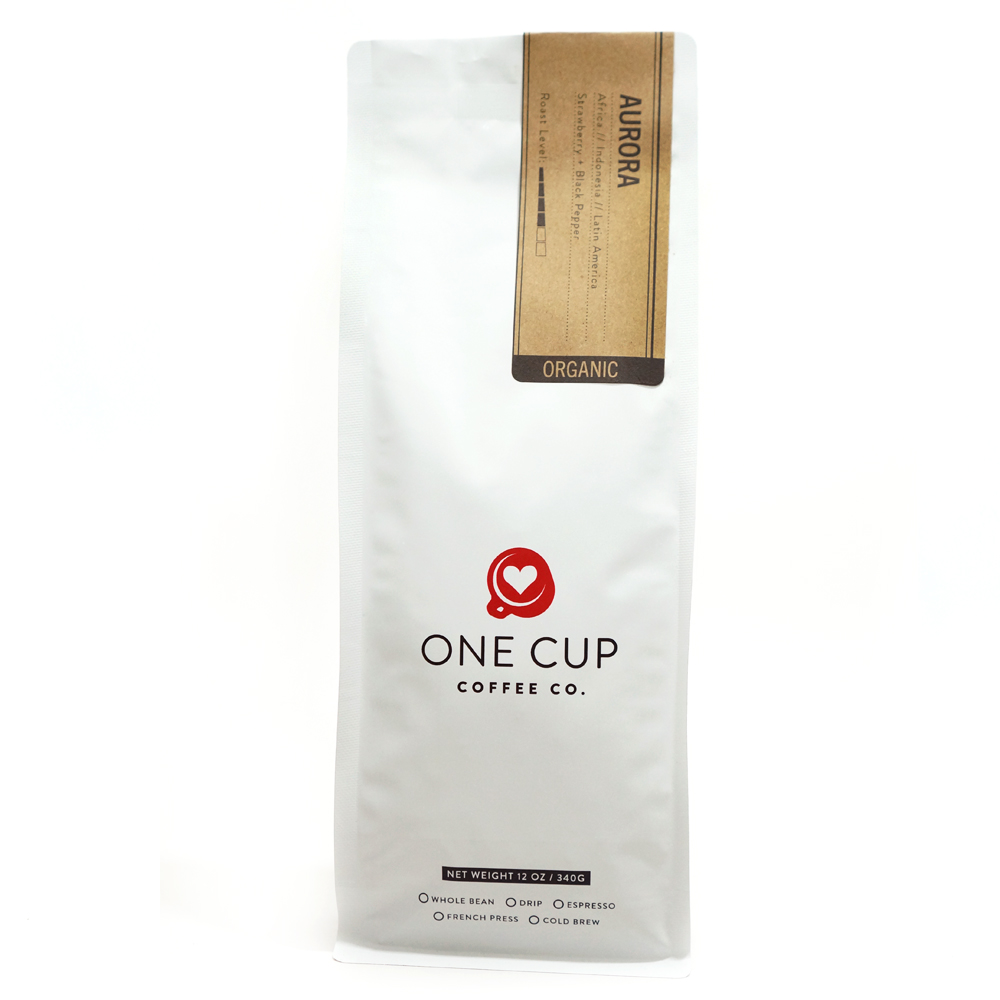 Aurora
A true world tour, featuring "Certified Fair Trade" coffees from world's top three growing regions. The Indonesian coffee brings a subtle peat flavor with dark chocolate and berry notes.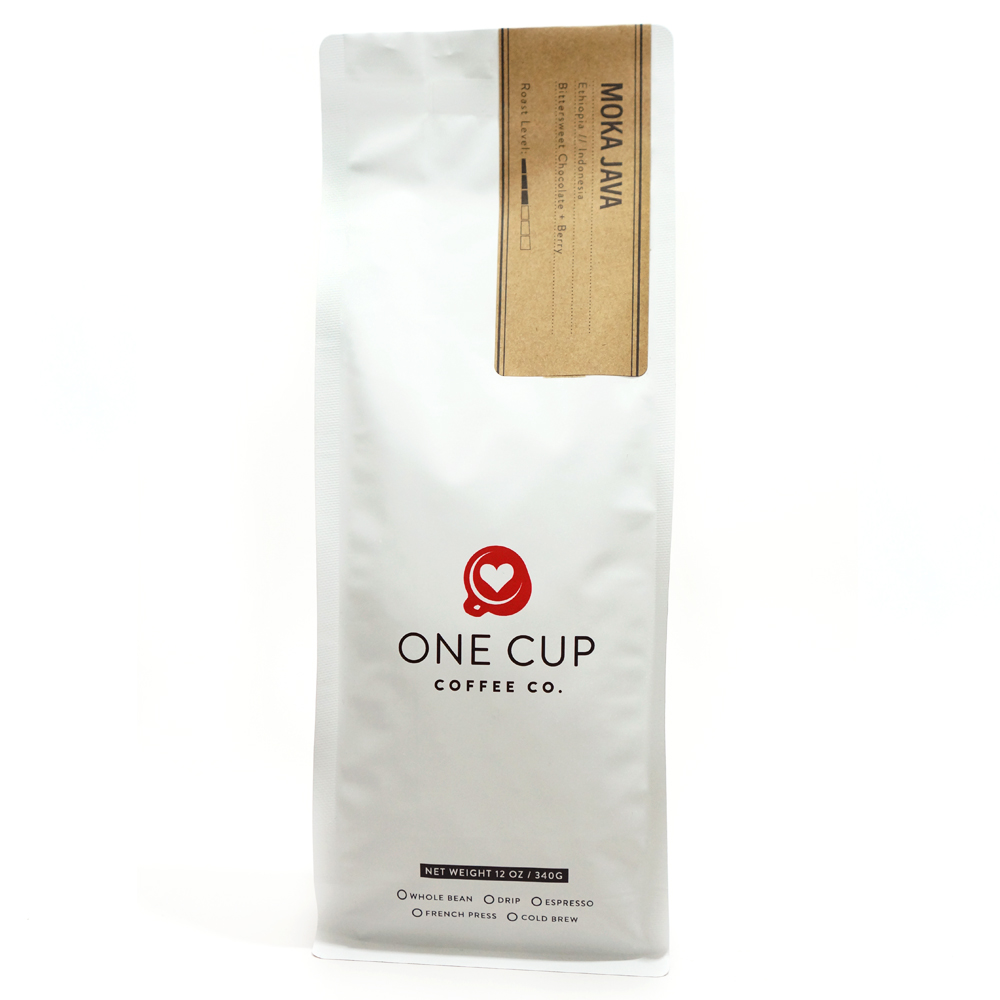 Moka Java
Moka Java is said to be the world's oldest blend – rich, dark chocolate notes from Indonesia, and hints of wild fruits (think blueberries) from the banks of the Red Sea.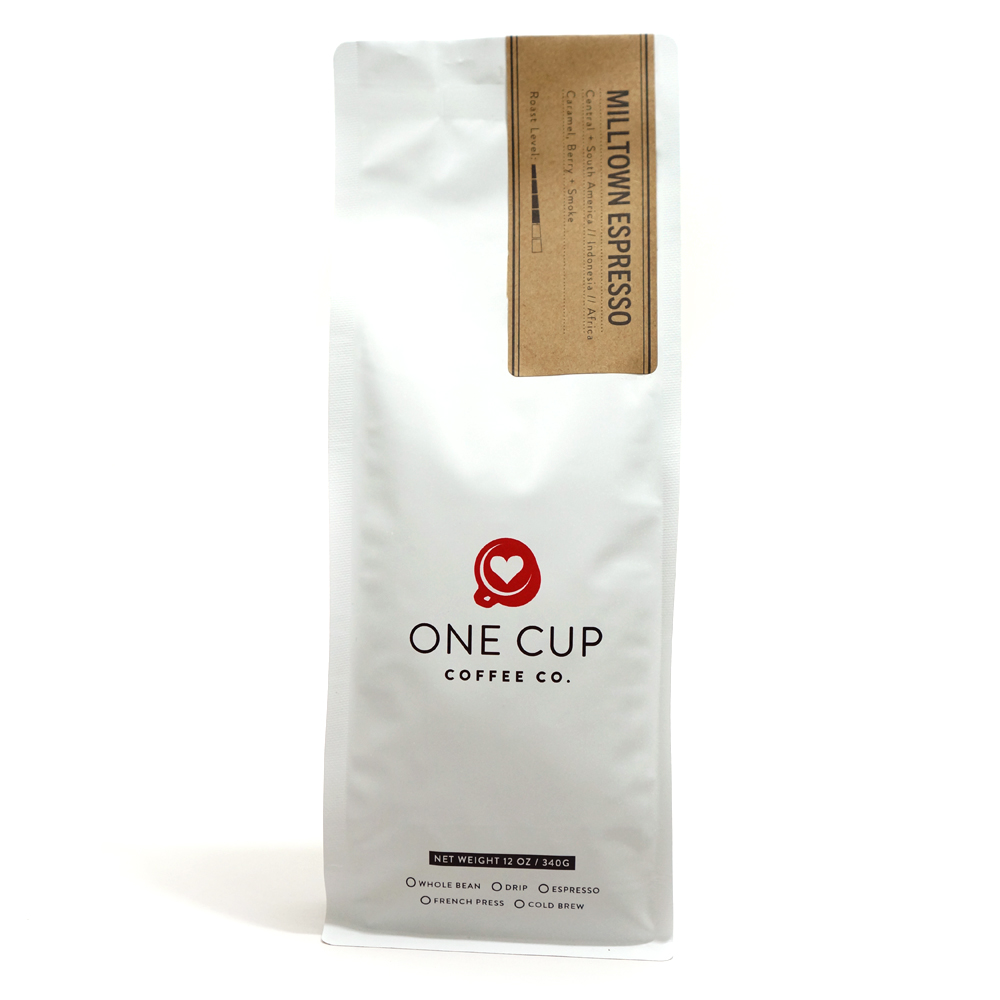 Milltown Espresso
Our signature blend. Rich and nutty with caramel and chocolate undertones. A deep, medium roast, smooth enough for morning, bold enough to stand up to sweet dessert.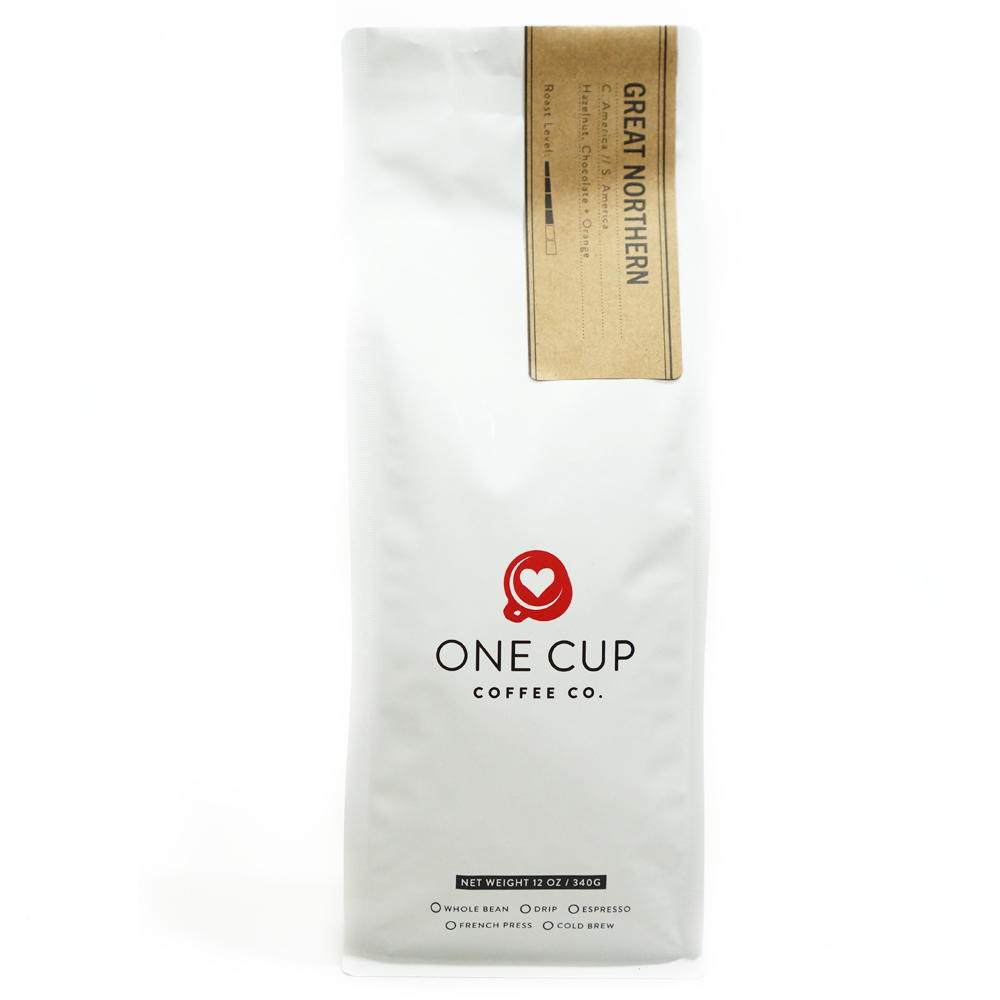 Great Northern
Great Northern contains a hint of hazelnut with chocolate and fragrant orange notes. It boasts a very mild acidity, full body and a clean finish so you can get the most out of every sip.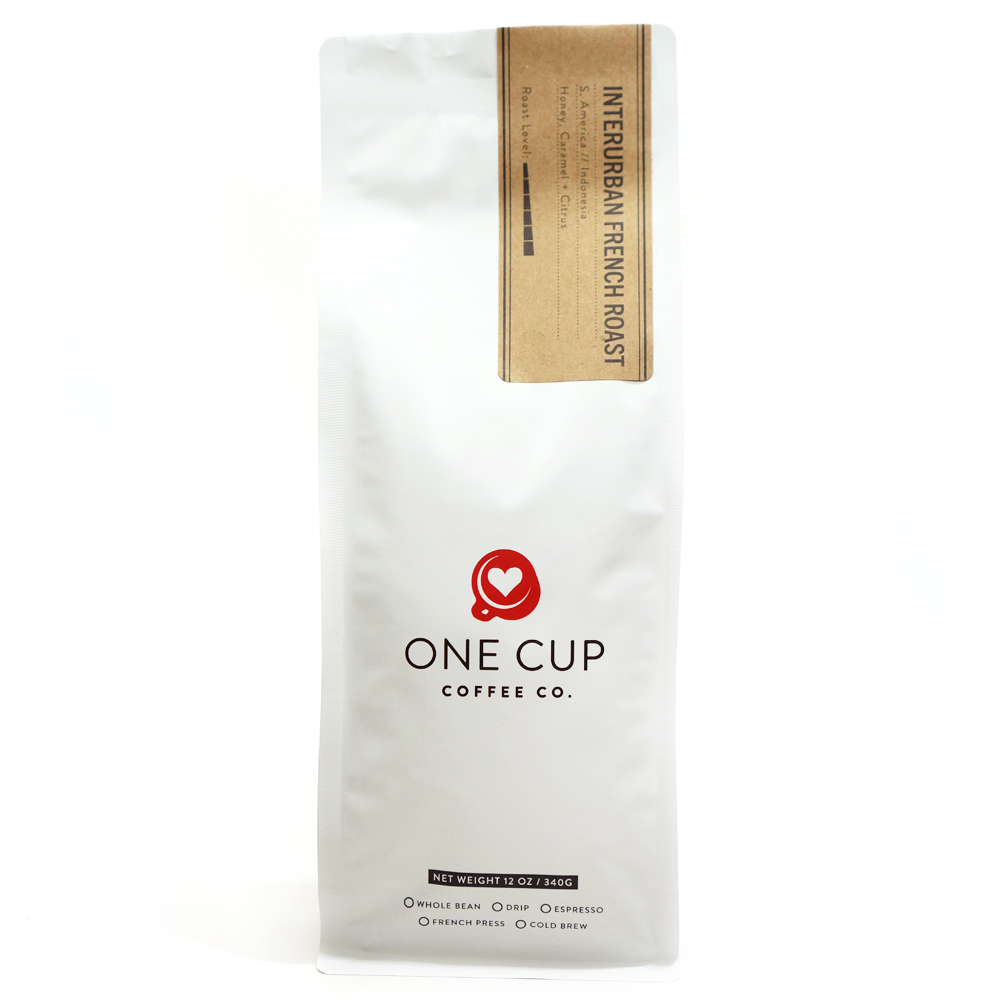 Interurban French Roast
One Cup's darkest blend, from Indonesia and South America, boasts a smoky and bold flavor with flavorful notes. The dark roast brings out hints of Indonesian spices and chocolate.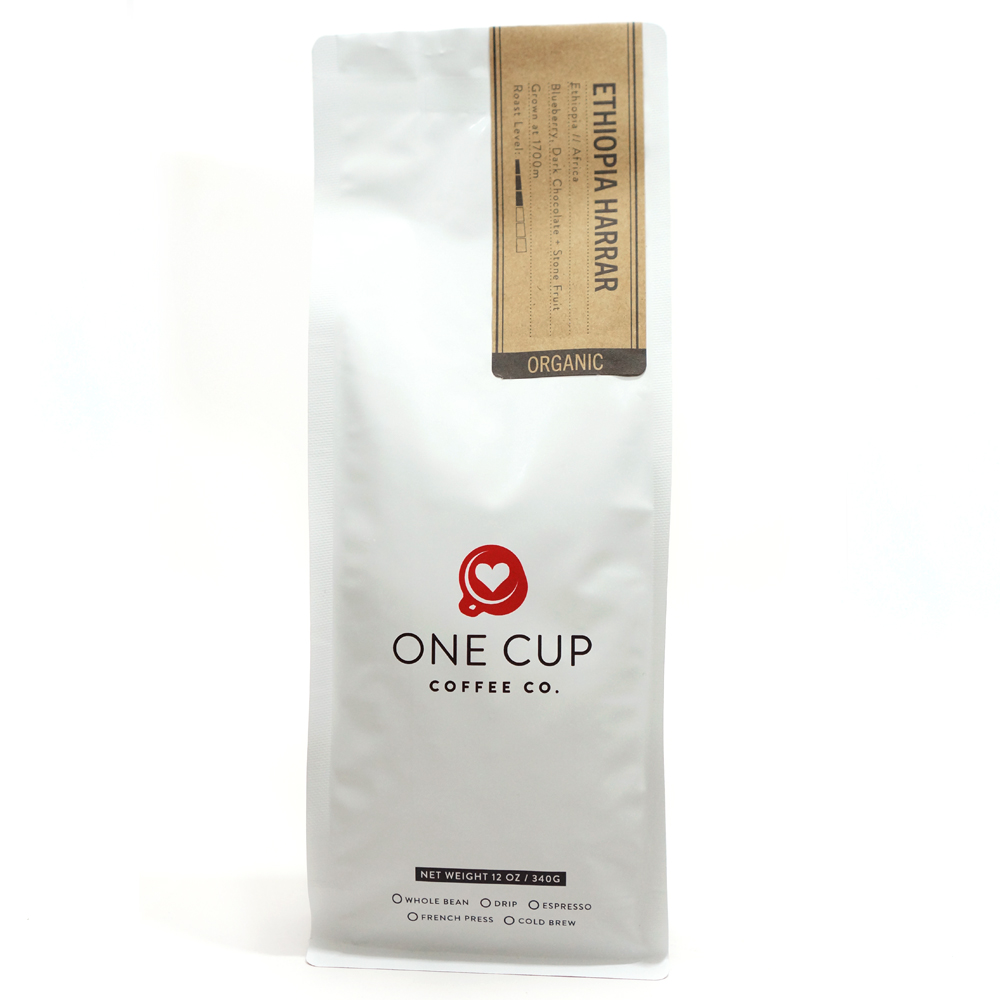 Ethiopia Harrar
A heavy-bodied, spicy and fragrant coffee from the Harrar region of Ethiopia. Harrar coffees are known for their bright, floral-toned acidity and rich black/blueberry aroma.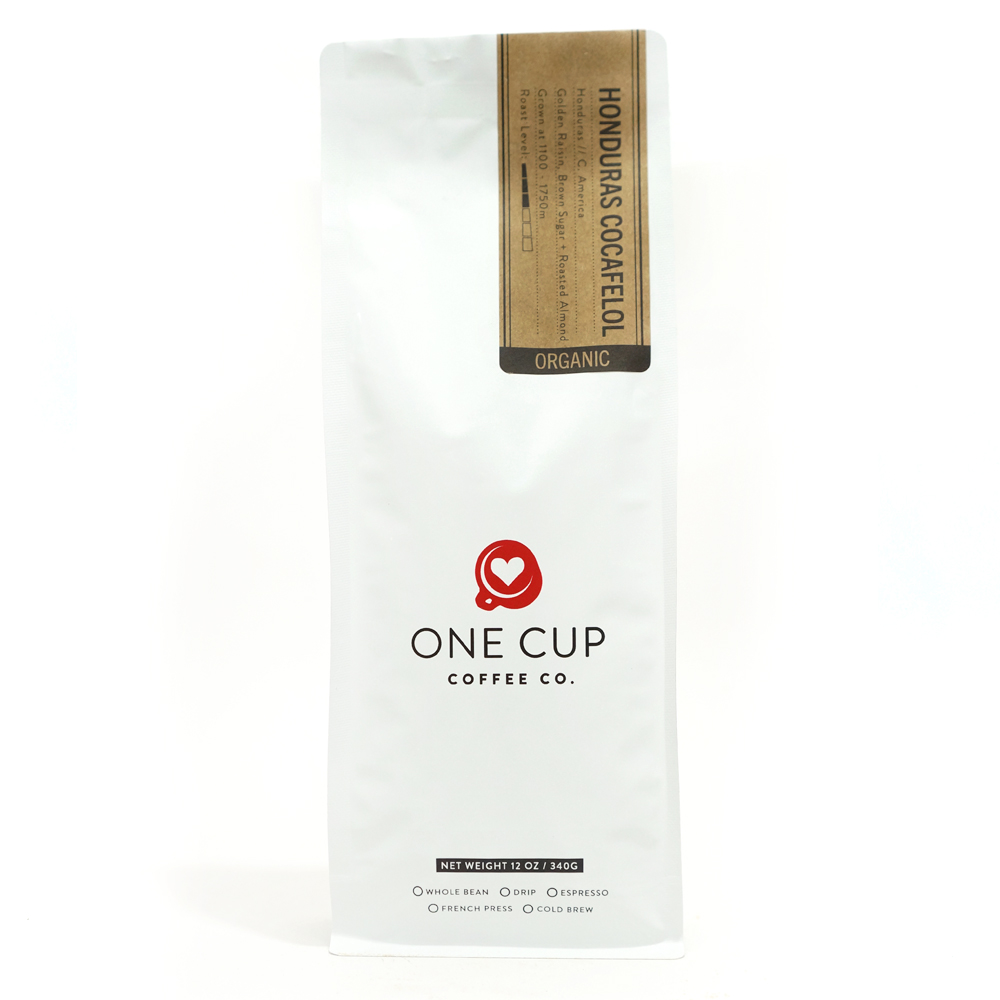 Honduras Cocafelol
Certified Fair Trade and Rainforest Alliance, this medium bodied coffee has hints of roasted almond, golden raisin & brown sugar with bright acidity.
Interested in One Cup Coffee? Contact us.